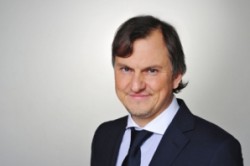 Ask our legal expert!
Gencs Valters
Claim your FREE copy
Doing Business Guide in the Baltics.
Interview with a trainee from Bulgaria – Lenko Stoychev
Mr. Stoychev, a very intelligent student with high sense of responsibility, has just started his internship in Gencs Valters Law Firm in Riga. He is very motivated, and he will spend a few month in our office. Here are his thought about Latvia and Gencs Valters Law Firm.
How and why did you choose Latvia for your Erasmus program?
My name is Lenko Stoychev, I am from Bulgaria and I am Erasmus student in Latvia for one semester. I chose to study law in Latvia, because it is one of the Baltic states, a place where I wanted to come for a long time before. Also, the capital of Latvia, city called Riga, is such a beautiful place, where the students can meet a lot of opportunities and chances for developing.
Why did you decide to apply for an internship in your Erasmus program? How did you choose Gencs Valters Law Firm for your internship?
I applied for internship during my Erasmus period in Latvia, because my personal interest is tax law in Latvia, and specifically taxation in the Baltic states. I wanted to discover more about the taxes in Latvia, the taxes in Lithuania and of course the taxation in Estonia. Things, which my courses in the University of Latvia do not describe into the details. That is why after short research I found the Gencs Valters Law Firm, which is dealing with the taxation issues in the Baltics and also it has law offices in capitals of all three Baltic states. I applied and I got accepted, and now I have the opportunity to train myself in such a friendly and calm office environment.
Please describe some differences in law between Latvia and Bulgaria. For example – Tax Law.
Being a trainee in the Gencs Valters Law Firm, I can describe some differences regarding the tax law in Bulgaria and Latvia. For example, the tax rate personal income in Latvia is 23% and in Bulgaria is only 10 %. Also, the value-added taxes in Latvia, that shall be paid by legal entities and natural persons, has a standard tax rate 21%, reduced tax rate – 12%. Compared to the same tax in Bulgaria, we can see the differences in the rates, where they are 20% for a standard and 9% reduced tax rate.
I will continue to be a trainee in The Gencs Valters Law Firm, because here I will have chance to compare the tax rates not only in Latvia, but also the taxation in Lithuania, the taxation in Estonia and at the end I will have more clear view for the tax laws in all of the Baltic states.
/Lenko Stoychev/