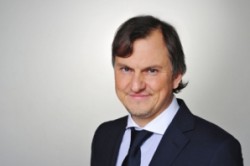 Ask our legal expert!
Gencs Valters
Claim your FREE copy
Doing Business Guide in the Baltics.
European Union Trademark vs Free Movement of Goods
In what extent a European Union trademark protection can affect the fundamental principle of free movement of goods in EU? This article describes the consequences in such a collision and points out the reasoning of the England and Wales Court of Appeal (Civil Division).
On 6th of April 2017, a decision was issued by the Court of Appeal between the claimant FLYNN PHARMA Ltd and the defendant DRUGSRUS Ltd regarding importation of medicines in the United Kingdom and the subsequent transferring of the marketing authorization by the importer to another company. The main question is how a balance should be struck between the EUTM owner's ability to enforce its rights and article 34 of the Treaty on the Functioning of the EU, which provides the free movement of goods.
The Court created a border and set frameworks in this overlapping area by pointing that the European Union Trademark enforcement can be used in a way to prevent parallel imports but as far as there is no restrictions on the trade between the members in the EU. Also, the owners of EUTM can oppose against imported goods that they did not place on the market even if the imported goods are provided by the same manufacturer.
To find out more about European Union Trademarks, visit our website:
This Article is prepared by the EU trade mark attorney Mr. Valters Gencs, for more information contact the legal expert at info@gencs.eu
T: +371 67 240 090
F: +371 67 240 091