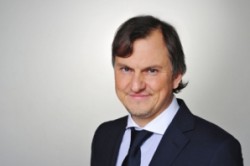 Ask our legal expert!
Gencs Valters
Claim your FREE copy
Doing Business Guide in the Baltics.
Electronic Money Institution in Lithuania
The authorization process of Electronic Money Institution (EMI) licence is conducted by the Bank of Lithuania. There is a specific procedure and a list of documents required to be submitted with an application for authorization to the Bank of Lithuania.
Meaning of electronic money and difference from the payment institution
Under the Lithuania Law on Electronic Money Institutions, "electronic money" means a monetary value as represented by a claim on the issuer which is issued on receipt of monetary funds by the electronic money issuer from a natural or legal person and has the characteristics of stored electronically (incl. magnetically), issued for the purpose of making transactions and received be persons other than electronic money issuers.
In order to accept money from clients in the electronic domain and to hold it in payment accounts for a relatively long time, issuing electronic money and the redeeming it, prior to that it is necessary to become an electronic money issuer.
EMI differs from a payment institution in that an EMI may withhold client funds, whereas payment institutions cannot do so.
Authorisation process
The following basic stages in the authorisation process:
submission of an application for an EMI licence to the Supervision Service of the Bank of Lithuania;
assessment of an application for a licence of an EMI and attached documents: where the documents submitted have no deficiencies, the licence is issued within the shortest possible 3 month term;
issuance of a licence or refusal to issue a licence.
To find out more about an Electronic Money Institution in Lithuania, please contact our English speaking lawyers at info@gencs.eu.
T: +37167240090
F: +37167240091