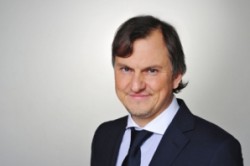 Ask our legal expert!
Gencs Valters
Claim your FREE copy
Doing Business Guide in the Baltics.
Amendments to Latvian social security
Effective 1st January 2019, the threshold for the social security contributions in Latvia will be increased from EUR 55,000 to EUR 62,800.
The maximum amount of mandatory and voluntary insurance contributions will be calculated and determined for three years, taking into account: maximum amount of the contribution object for the previous period; increase or decrease of average monthly gross salary for the next three calendar years envisaged by the Ministry of Finance; and increase or decrease of the average monthly gross salary of the employees for the previous calculation period.
The personal income tax threshold is also expected to be adjusted so that it is aligned with the taxable base cap for social security. However this is now pending parliament approval.