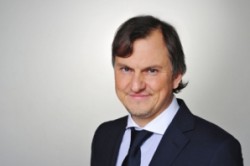 Ask our legal expert!
Gencs Valters
Claim your FREE copy
Doing Business Guide in the Baltics.
Free Economic Zones in Lithuania
Free economic zones in Lithuania offer everything you need to ramp up your productivity and boost your business growth: from ready-to-build industrial sites with all the physical and legal infrastructure in place, to facilities and land to lease\buy, plus a range of support services and tax incentives. Lithuania is a transit country for north and eastern EU and Asia region, having a sea port that does not freeze yearlong, moderate climate (no disaster areas), high skilled work force and more.
Locations
Currently there are seven free economic zones in these cities of Lithuania: Akmenė, Kaunas, Klaipėda, Kėdainiai, Šiauliai, Panevėžys and Marijampolė.
The investors established in free economic zones can take advantage of developed infrastructure as well as favorable economic and legal regime.
Kaunas and Klaipėda are well regarded, because of their location: Kaunas is situated in the middle of Lithuania and offers good access with all the parts of the country and international highway\railway systems while Klaipėda situated on the coast of Baltic Sea has a port which facilitates shipping and receipt of goods. Four of the free economic zones have access to an airport close by as well.
Tax incentives
Businesses choosing to locate at free economic zones in Lithuania enjoy 0% corporate income tax during their initial 10 years of operation and only 7.5% tax over the next 6 years (standard CIT tax rate is 15%). Also no tax on dividends and real estate tax.
Enterprises registered and operating in the zone which are engaged in production activities shall pay land lease tax at a reduced rate of 50%.
Requirements
Manufacturing companies set up since 2018 have to fulfill the following criteria to qualify for tax reductions:
≥1 million euro investment into fixed assets;
≥75% income from activities carried out in the Free Economic Zone.
Permissions for establishment in a free economic zone in Lithuania are granted by the entity, which manages the free economic zone. After receipt of the request of the investor, the entity responsible for management of the free economic zone evaluates the application and grants a permission to establish in the free economic zone or refuses to grant the permission based on whether the investor complies the Law on Free Economic Zones and has necessary licenses to his activity.
To be noted that certain activities are prohibited in a free economic zone, like gambling, lotteries, production of alcoholic beverages and tobacco products, in stamps, coins and other similar objects in addition to broadcasting of radio and television.
If you are interested in establishing a company in Lithuania and\or setting up in free economic zones, need assistance in obtaining licenses, permits, employment of foreigners or any other kind of advice, please refer to our lawyers at info@gencs.eu.