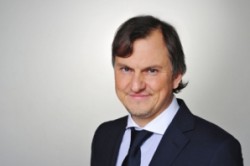 Ask our legal expert!
Gencs Valters
Claim your FREE copy
Doing Business Guide in the Baltics.
Crypto Currency license in Estonia
Crypto currency license in Estonia - New requirements
Previously we wrote about Crypto currency license in Estonia and requirements from the government. This article is going to be about new requirements for applicants for crypto currency license in Estonia.
The new requirements for applicants for crypto currency license in Estonia are:
Instead of several crypto currency licenses, a single license of a virtual currency service provider is introduced;
State duty increases from 345 euros to 3,300 euros;
A requirement for a minimum authorized capital of 12,000 euros is being introduced;
The legal address, the place of the actual business of the company and the place of management of the company must be in Estonia;
The company account must be opened with a financial institution registered in the EU or EEC (bank or payment institution);
The requirement for professional skills and the absence of a criminal record was supplemented by a requirement for an impeccable business reputation;
7. A criminal record certificate for countries where such a document is not issued at the country level may be replaced by a statement about the absence of a criminal record under oath in the presence of an Estonian notary.
Those who obtained a license before March 10 2020
A transition period has been introduced for crypto currency license holders until July 1, 2020. If it does not meet the new requirements, the company will be deprived of its previously issued licenses.
An increase in the authorized capital to a minimum amount of 12,000 euros;
Transfer of the office and board of the company to the territory of Estonia;
Introduction of a resident of Estonia to the board;
Opening a bank account in the EU;
Bringing all activities in line with the updated requirements of AML legislation.
If you are interested to learn more about cryptocurrency and require license in Estonia and, please refer to our Baltic lawyers at info@gencs.eu