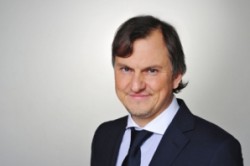 Ask our legal expert!
Gencs Valters
Claim your FREE copy
Doing Business Guide in the Baltics.
EU Trademarks – comparing among their diversity
Registration of national trademark is an administrative procedure, different than EU trademark registration, because it is initiated by the holder of the mark in front of the national Patent Office of the country. In most cases the national trademark is protected only in the territory of that country and thus it is attractive for the small and medium business, which don't trade abroad.
Registration of a European trademark is a completely different procedure and it gives a wider scope of benefits that may seem attractive to larger businesses. The procedure allows broader protection with regard to the territorial scope of action is the EUTM, or the so-called "EU trademark" The procedure is held by the European Union Intellectual Property Office.
The registration an international trademark gives the widest scope of protection than EUTM registration, since the applicant by himself indicates the countries in whose territory he would like his trademark to be protected. Also, one of the advantages of the international trademark registration is that if the manufacturer extends his business to the territory of other countries, it is not necessary to initiate a new procedure for the registration of the trademark with those countries. It is enough to ask for a territorial extension of its already registered international trademark and it will also be protected there.
To find out more about European Trademarks, visit our website:
European Union Trademark Regulation – upcoming amendments - http://www.gencs.eu/news/view/3639
European Union Trademark – absolute grounds for registrability - http://www.gencs.eu/news/view/3543
This Article is prepared by the EU trade mark attorney Mr. Valters Gencs, for more information contact the legal expert at info@gencs.eu
T: +371 67 240 090
F: +371 67 240 091